Radiance Lip Plumper
$45.68
Active Ingredients: Homosalate 15.0%, Octinoxate 7.5%, Octisalate 5.0%, Avobenzone 3.0%–Broad spectrum SPF 30 protects from UVA/UVB and free radical damage to promote long term lip health. Hyaluronic Acid (Hydrolyzed Sodium Hyaluronate, Sodium Hyaluronate). Fractionated: easily penetrates skin to deeply moisturize. High molecular weight: retains water on the lip's surface forming a protective barrier and keeping moisture locked in. Palmitoyl Tripeptide-38 Supports healthy collagen production, improving the appearance of fine lines on the surface of lips.   Ceramides, Herbal Vitamins and Conditioners improves softness and texture of the lips, helping to repair dryness. Recommended for all skin types.
11 in stock (can be backordered)
Description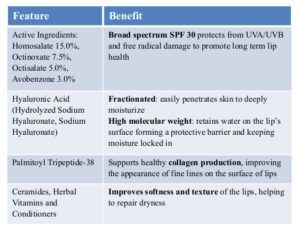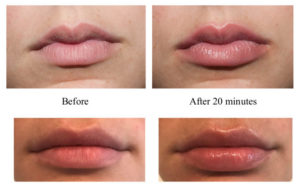 Only logged in customers who have purchased this product may leave a review.