Radiance Soothing Mist
$30.16
Emollients & Humectants: Sodium PCA, Methyl Gluceth-20, Panthenol provide gentle hydration and skin conditioning, imparting a smooth skin feel. Witch Hazel (Alcohol Free) helps to calm skin, remove excess oil and tighten pores for a smoother appearance. Green Tea & Ascorbic Acid provide antioxidant benefits to help brighten and calm skin while quenching harmful free radicals. Sea Salt A micronutrient which helps to enhance skin tone and neutralize impurities without drying skin. Plant Extracts Comfrey, Chamomile, Lavender soothe and comfort irritated skin, promote a healthy skin balance and help improve skin tone. Recommended for all skin types.
13 in stock (can be backordered)
Description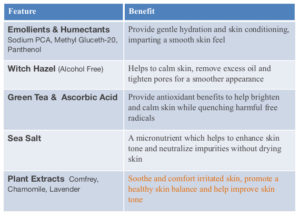 Only logged in customers who have purchased this product may leave a review.